EcoTank: International Expansion and Increased Sales Driven by NauticExpo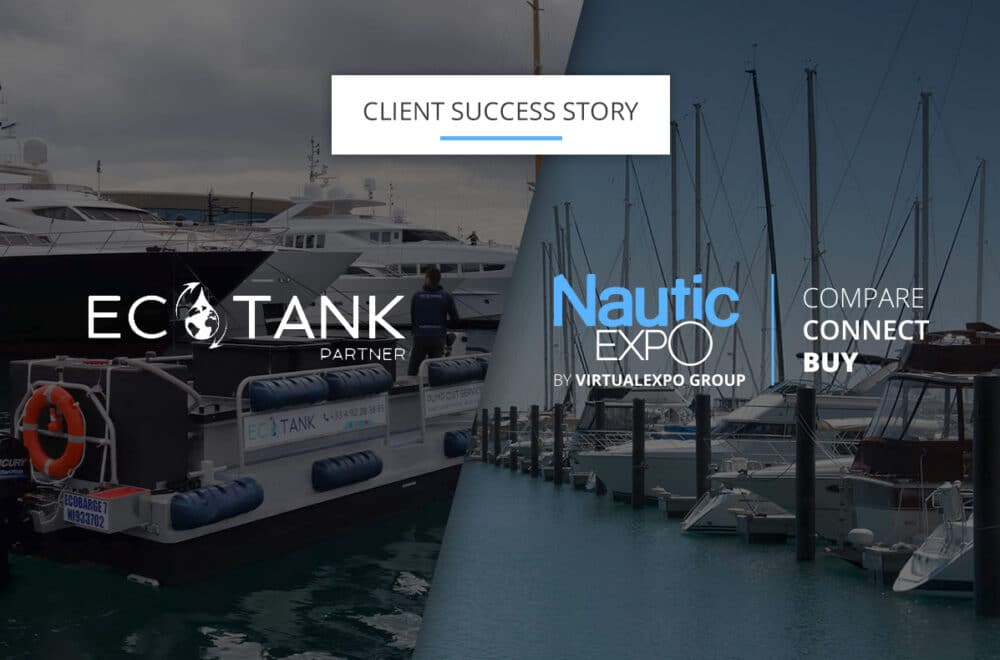 "We have been customers of NauticExpo for over 5 years now. We initially discovered the platform through a simple search online. Since then we haven't thought about leaving the marketplace for a second."

Wilfried Point
President and CEO EcoTank/Azuretrend
---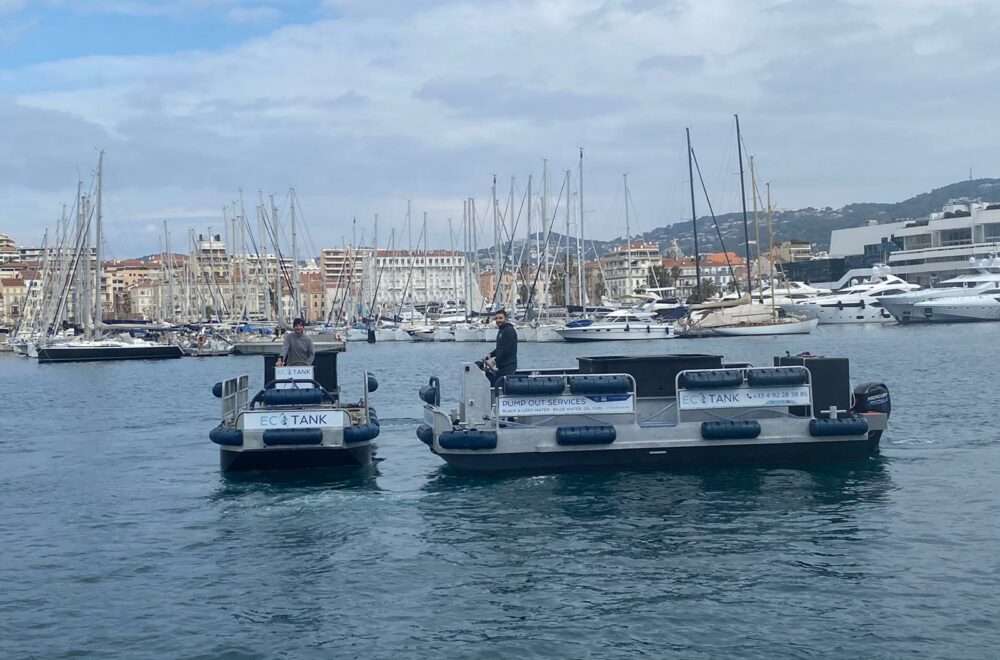 ABOUT ECOTANK
EcoTank was created in 2008, and its multi-service intervention boats have helped it become a pioneer in the recovery of liquid and solid waste, as well as in the management and control of pollution in ports and along the coastline. Its objective? Cleaner seas and coastlines. This is why this company - present on the French Riviera, from Monaco to Saint-Tropez - is committed to developing a range of solutions designed to preserve aquatic and terrestrial ecosystems.
Faced with the environmental challenges of the maritime environment and the urgent need to act responsibly, the company has also created a franchise program in the form of a brand license, ECOTANK PARTNER, to be able to act on a massive scale throughout the world. EcoTank Partner offers the first eco-responsible brand license with an exclusive geographical concession to entrepreneurs committed to sustainable development. Companies holding the EcoTank license have access to tools and equipment adapted to the fields of pollution control, sanitation and port waste management.
In 2017, EcoTank turned to the NauticExpo marketplace for help expanding internationally on a very promising market.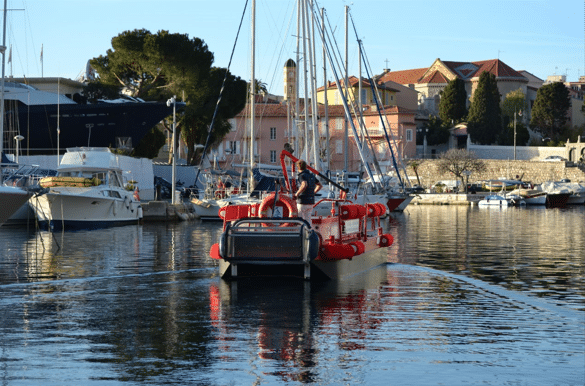 CUSTOMER LOYALTY BASED ON SERVICES AND PEOPLE
Wilfried Point, CEO of EcoTank, shares his experience with NauticExpo.
"We have been customers of NauticExpo for over 5 years now. We initially discovered the platform through a simple search online. Since then we haven't thought about leaving the marketplace for a second. It brings together the most complete B2B supply and demand on the market. We are very satisfied with the services and results obtained so far. We work closely with our contact to improve our stand, week after week, in order to obtain the best results."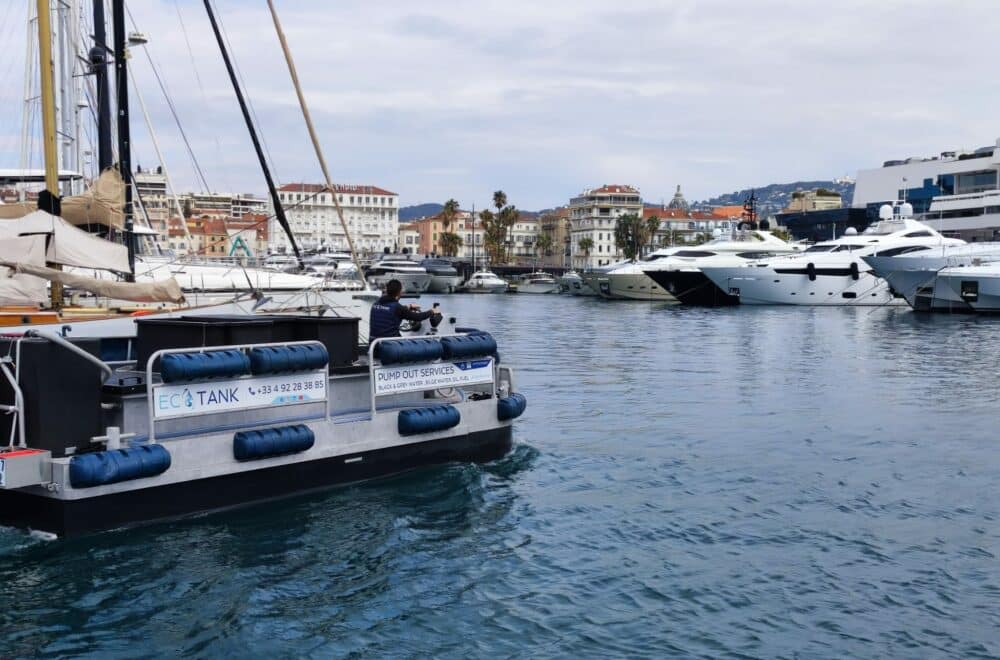 CUSTOMIZED SUPPORT FOR AN INTERNATIONAL EXPANSION STRATEGY
For Wilfried Point, creating a stand on NauticExpo served a specific purpose:
"Like many companies, it keeps coming back to the same problem... Visibility! Even if you have the best product in the world, if nobody knows it exists, you will never sell it! For us, this was the case. In order to build our image and reputation beyond Mediterranean ports, we needed a powerful driver of visibility. NauticExpo met all of our criteria and requirements."
"Today, we have content translated into many languages and distributed to professionals in all areas of our sector. We have access to qualified databases which give our newsletters significant impact. We also have customized support that allows us to measure and analyze the impact of the actions we take and set up strategies to improve performance...basically it's a match made in heaven!"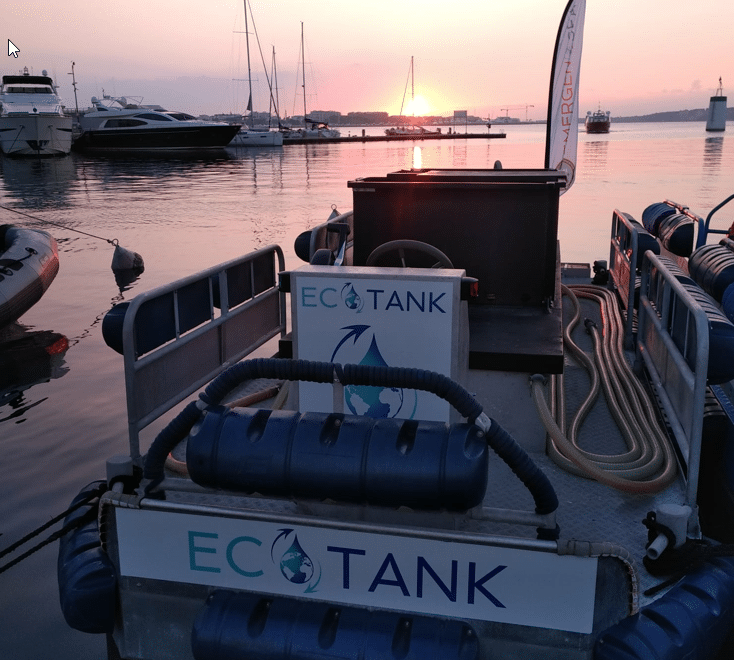 ECOTANK/NAUTICEXPO: A PARTNERSHIP THAT PROVIDES QUALIFIED LEADS
Following the creation of its stand on NauticExpo, EcoTank focused on the goal of increasing visibility and awareness on a global scale. The company's lead base has continued to grow from one year to the next. Wilfried Point elaborates:
"Generating qualified leads has become a real priority for us. We all know how much it takes to generate a single sale: 150 contacts, 25 discussions, 10 meetings, 3 sales proposals. Today, the primary objective is to massively increase the number of prospects we are in touch with. The next step is to concentrate on improving the content on our NauticExpo stand and our website."
He added:
"It is important to take care of your website as your stand sends a lot of traffic there. This is an essential point that we neglected at the beginning of our partnership... but that we improved later on! Since we've been present on NauticExpo, we have multiplied the visitors to our website by 100! This is why it's so important to make sure your company website is polished, up-to-date and accurate."
To continue to expand EcoTank's reach, Wilfried Point uses all the communication tools made available by NauticExpo, including B2B newsletters sent "intelligently and strategically throughout the year."
"NauticExpo's editorial team does a great job and helps us a lot with the relevance of the texts and messages we want to convey to our prospects. This partnership pushes us to constantly improve and our company to continue to grow."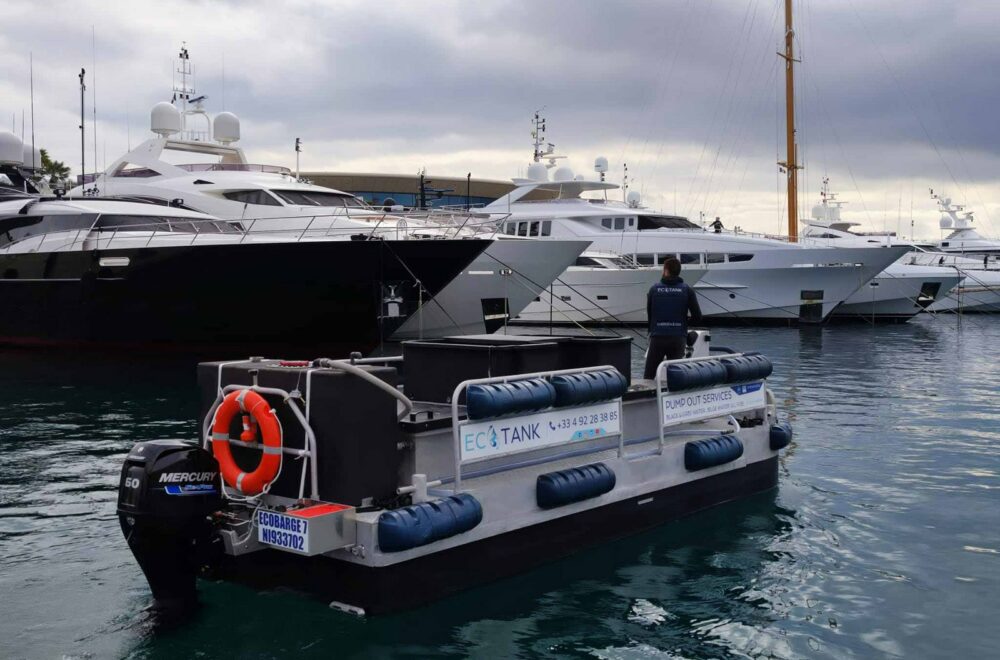 NAUTICEXPO OPENS THE DOOR TO GREEN BUSINESS OPPORTUNITIES
Thanks to the full range of services offered by NauticExpo (stand, banners, newsletters, etc.), today EcoTank benefits from worldwide coverage to advance its green ideas. Among other territories, the company has already expanded to Dubai and Noumea and is now eyeing Vietnam and Thailand.
EcoTank relied on its NauticExpo account manager, Quentin Raymond, to refine its sales strategy. Wilfried Point describes Quentin as the cornerstone of this collaboration, "He is an organized, dedicated and professional person whose goal is to satisfy his customers." After initially designing a stand listing all the products offered in the EcoTank catalog, the company opted to reduce the offer to be more specific and efficient.
"We decided to focus on the new business strategy for the past year, namely, the development of the EcoTank Partner franchise in France and internationally. So we streamlined our stand to only offer our boats for collecting liquid and solid waste. The results have been both satisfying and very profitable."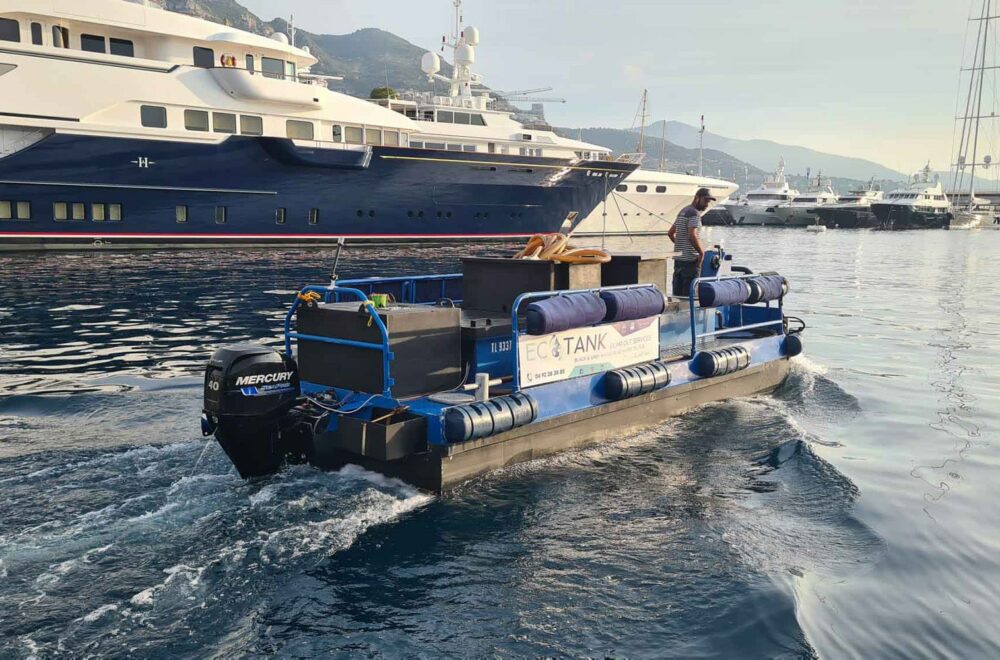 CONCRETE RESULTS: SEO THAT GUARANTEES PERFORMANCE
Wilfried Point illustrates the success of the partnership with some figures. In 2021, 60% of EcoTank's revenue from barge sales was generated through the NauticExpo platform. The spring of 2022 corroborated this upward trend:
"More than half of the EcoTank's projects in progress with potential buyers come from NauticExpo. "The results are clear. We have sold 1 to 2 boats a year over the last 2 years thanks to NauticExpo. And our pipeline is growing every month! Since our stand was created 5 years ago, our products have been viewed over 600,000 times!"
In 2021, EcoTank invested about €2,000 in NauticExpo for a resulting turnover of about €150,000 (not including tax).
"You don't need to calculate the R.O.I. to see the profitability. We are also consolidating a pipeline, thanks to the prospects coming in from NauticExpo, of about 3 million euros. We have already planned, with Quentin our main point of contact, to dedicate a larger annual budget to increasing results once new sales are made in part thanks to NauticExpo."
Wilfried Point concludes with these words:
"Dear readers, Dear future VirtualExpo customers... All of the SEO and advertising that this platform does every year will have a direct (stand requests) and indirect (on your website) impact on your business. It really is win-win from all sides!"
---
EcoTank Results
Here are some key figures that illustrate Ecotank's success over the last 12 months:
496,574
Advertising and content displays
3
Products available on their stand
3 817
Clicks to their stand
149
Clicks to their website
Be our next Client Success Story!
Get in contact with us.