B2B Inbound Marketing: The Key to Success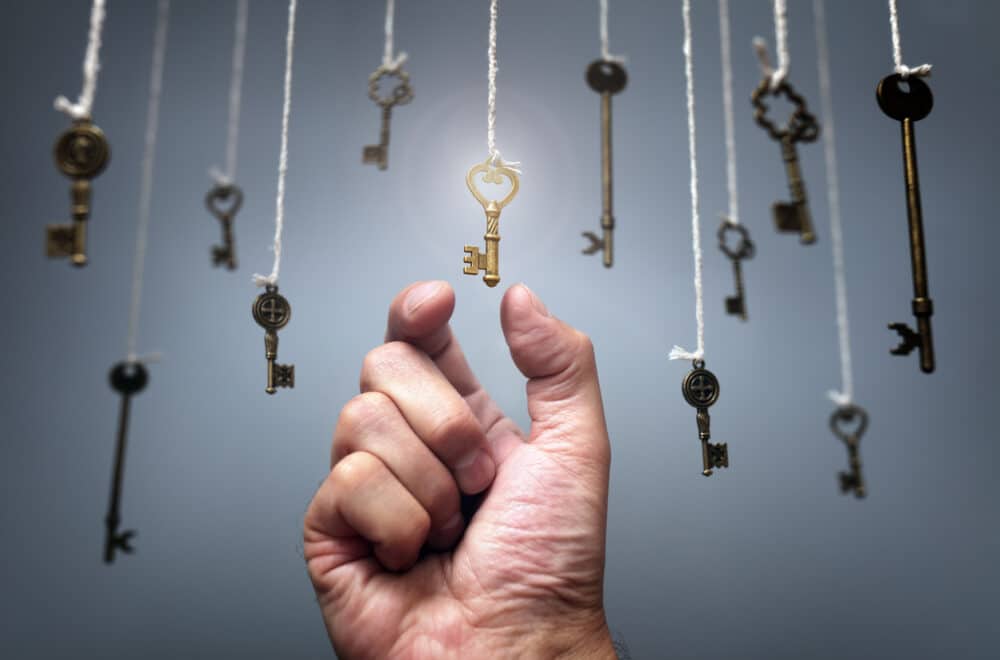 The term inbound marketing was coined in 2006 by Hubspot founders Brian Halligan and Dramesh Shah. Combining content marketing and the buying journey, B2B inbound marketing is a strategy used to naturally attract qualified prospects to your company. Instead of buying lists of prospects or sending aggressive advertising, inbound marketing focuses on generating professional content tailored to the target audience and implementing a process to spontaneously attract, convert and retain prospects.
With B2B buyers becoming increasingly connected and informed, this non-intrusive strategy continues to gain traction. On the lookout for solutions to their problems, buyers are particularly receptive to qualitative content that answers their questions. With expertise in your field and a structured approach, you have the power to become their go-to source for information. By demonstrating your professionalism, a well-executed inbound marketing strategy will get prospects interested in your products and allow you to generate more qualified leads.

Refine your strategy with expert advice
Table of Contents
The Benefits of B2B Inbound Marketing
A. Attracting qualified leads
First and foremost, B2B inbound marketing allows you to attract qualified prospects to your company. Instead of wasting resources targeting a large audience that may not be interested in your products or services, you can focus on a more targeted and qualified audience.
B2B inbound marketing uses techniques such as content marketing, search engine optimization (SEO) and social media to bring qualified leads to your website. Qualified prospects are those who are actively seeking solutions to their problems or needs. They are more likely to be interested in your products or services and become loyal customers in the long run.
B. Reduction of acquisition costs
B2B Inbound Marketing is a very cost-effective marketing strategy. Unlike traditional advertising or trade shows, B2B inbound marketing does not require a large budget investment.
By creating quality content and sharing it on social media, you can reach a wider audience without breaking the bank. B2B inbound marketing can also be measured and adjusted in real time, allowing you to maximize your return on investment.
C. Converting prospects into loyal customers
Inbound marketing can also help convert your prospects into customers. By using techniques such as call to action buttons, contact forms, and valuable content, you can encourage prospects to engage more with your business and ultimately become customers.
B2B inbound marketing also allows you to build long-term relationships with customers. By providing excellent customer service and useful content on a regular basis, you can build customer loyalty and encourage them to recommend your business to others.
D. Improving your company's reputation
Inbound marketing is also an excellent tool to increase your company's brand awareness. By creating quality content and sharing it on social networks, for example, you can reach a wider audience and increase your business' visibility.
Furthermore, B2B inbound marketing can help build trust and authority for your company in your field. By creating useful content and answering prospects' questions, you show that you are an expert in your field and can provide quality solutions.


B2B Inbound Marketing Tools
A. Quality content
To produce quality content, it is important to start by learning about your target audience's needs and interests. This involves conducting extensive research to understand the issues and challenges faced by the industry professionals you wish to target.
Once you have clearly identified what your target audience cares about, you can start creating content that meets their specific needs. The content should be informative, accurate and useful, while being presented in an understandable and concise manner. It is important to propose original and unique content that brings added value to your target audience.
Choosing the right formats:
It is essential to choose the format that best suits the target audience and message you wish to convey. Formats can vary: blog posts, white papers, videos, infographics, podcasts, etc.
Use appropriate language:
Be sure to communicate in language that is appropriate for your target audience. You should not use jargon that is too technical or too sales-oriented.
Putting these tips into practice will help you generate qualified leads.
B. Search Engine Optimization (SEO)
In order for your content to have a good position on search engines, it is important to respect the rules of organic SEO.
SEO is a digital marketing technique that aims to optimize the positioning of a website on the organic search results of Google and other search engines.
To achieve this, you will have to optimize your website's:
content
architecture
loading speed
security
accessibility to search robots.
You will need to include relevant keywords and optimize titles, descriptions and tags within your site. SEO also involves having uality links direct to your website to improve its authority and relevance in the eyes of search engines.
Unlike paid advertising which requires an ongoing budget to maintain results, SEO is a long-term investment that you can't afford not to make in order to stay in the online business race.
C. Social media
Once the content is created, it is important to promote it to the target audience, especially through the use of social media. Social media outreach involves managing your company's online presence on various social platforms such as Facebook, Twitter, Instagram, LinkedIn, etc. This practice involves regularly posting engaging and relevant content to your community, interacting with followers and managing your company's online reputation. Objectives: strengthen your brand image, engage your audience and stimulate interaction with your potential customers.
Social media will allow you to develop your business in several ways. First, social media management allows you to expand your sphere by reaching new potential customers through the virality of shared content. Second, it offers the opportunity to create a relationship of trust and engagement with your community by listening to their needs and providing them with valuable content. Third, it fosters the loyalty of existing customers by engaging them regularly and keeping them informed of your company's latest news and promotions. All of this can result in increased brand visibility, improved online reputation and sales growth.
D. Email marketing
Instead of sending incessant promotional emails to your prospects, opt for inbound email marketing. This approach is based on the creation of content such as practical guides, white papers or newsletters, which are offered in exchange for the prospect's contact information. The objective is to build a qualitative relationship with prospects and accompany them throughout their purchasing process.
Inbound email marketing allows you to create a qualified database of prospects interested in the products or services you offer. You will better understand the needs and preferences of your prospects by analyzing their online behavior and personalizing the emails you send them. Such an approach, based on customer support, is likely to result in increased sales.


The Steps for Implementing B2B Inbound Marketing
A. Definition of the target
Being aware of the needs and problems of your prospects is essential in order to create relevant content that answers their questions. This step involves defining buyer personas, which are fictitious representations of your customer typologies. To create them accurately, it is necessary to collect demographic and behavioral data about your current and potential customers, as well as information about their buying journey.
B. Creating the content strategy
The content must be focused on meeting the expectations of the personas defined above with the greatest possible relevance. There are many formats available, from blog posts to white papers, videos, webinars, etc. Keep in mind that content must be optimized for search engines, relevant and interesting to prospects, as well as published regularly.
C. Optimization of your website
Your website showcases your business online. It is therefore crucial to optimize it for inbound marketing. This involves optimizing your site's structure, creating specific landing pages for different content and addingcall to action buttons and conversion forms to capture visitor contact information. It is also important to ensure that the site loads quickly and is compatible with different types of devices.
D. Implementation of an organic SEO strategy
Organic SEO is an important driver for B2B inbound marketing as it allows you to position your company at the top of the search results on Google by optimizing the content and structure of your website. To do this, it is essential to select relevant keywords for your business, create optimized content for these keywords, and implement a linking strategy or "netlinking" to obtain quality inbound links.
E. Launching the social media strategy
Social networks are the best channels for content distribution and should be selected according to your company's target and objectives. Setting up an editorial calendar will help you plan your posts and encourage interaction with your followers.
F. Implementing the B2B email marketing strategy
The success of your strategy will depend on the personalization and regularity of your inbound emails. It is important to segment the database of contacts according to the defined personas in order to send them relevant content. Lastly, automating the sending of emails according to the actions of contacts on the website will help make your communication more fluid.


Attract, convert and retain your prospects in a natural and non-intrusive way: the mission of B2B inbound marketing is clear. As Brian Halligan, co-founder of HubSpot, says, "Outbound marketing is a voice, but inbound marketing is an echo." B2B inbound marketing is all about creating that echo by offering a personalized user experience and providing relevant content that answers all your prospects' questions.
If you want to improve your marketing strategy and accelerate your growth, B2B inbound marketing should be your tool of choice. Take a customer-centric approach, create high-value content and be present on the channels where your prospects are. It shouldn't take long before you see results.
Need a hand with this process?
Our experts are here to advise you on the best marketing and sales strategies to implement to develop your international market share.