Putting together a B2B digital marketing plan: your 8-step guide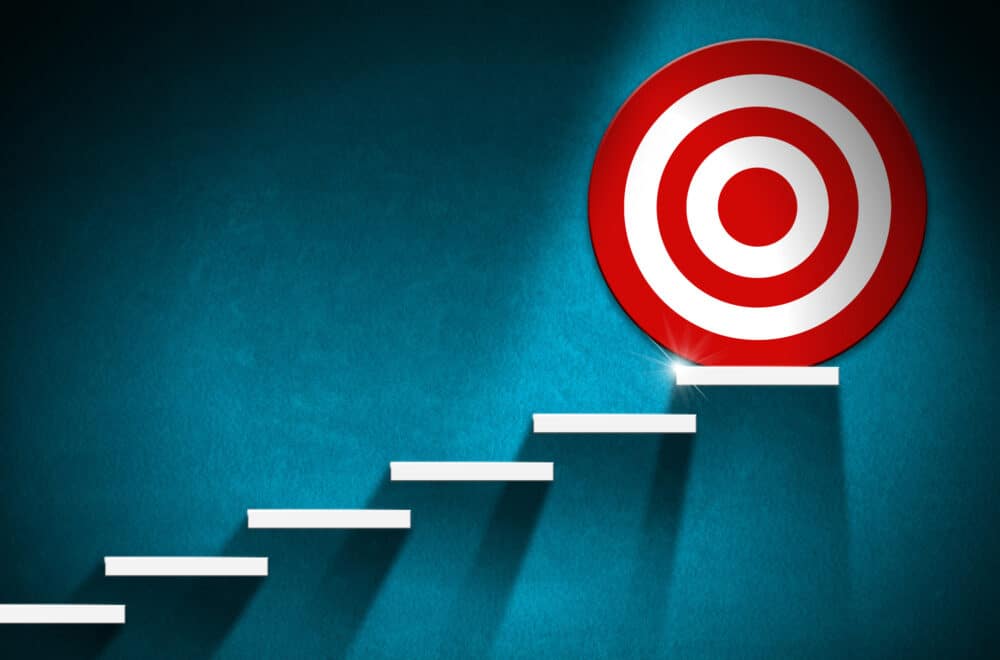 Strategy requires planning. If, as a professional, you aspire to develop your online sales, it is crucial to have a solid marketing plan to achieve your goals. According to a CoSchedule study, companies with a marketing plan are 313% more likely to increase their sales. As such, planning is a key element for optimizing your results, mobilizing your resources and remaining competitive in a constantly changing market.
A real B2B digital marketing plan is a detailed, quantified and programmed action plan that allows you to realize your company's objectives and online marketing strategy. It has to be the concrete translation of your strategy and constitute a plan for conquering your market or a specific customer profile, by setting yourself apart from your competitors. A marketing plan should cover both strategic and tactical aspects, from the general objectives to the detailed means of achieving them. Do you want to bring a framework to your marketing approach to better engage with your customers? Here are 8 key steps that will help you quickly put together an effective and consistent B2B digital marketing plan.
Table of Contents
1 - Align your B2B digital marketing plan with your business strategy
It is important to distinguish between the design phase and the writing phase. Before writing the plan out in black and white, it's necessary to go through a stage of reflection and analysis.
First, it is essential to anchor the plan within the overall framework of your company's mission and objectives. This will help you define your priorities, identify your opportunities and ensure that the plan is consistent with your overall strategy. To achieve this, it is recommended that you conduct a thorough analysis of your company's mission and objectives, as well as its competitive environment and target customers.
Next, it is necessary to align this marketing plan with the company's strategic objectives, determining how digital marketing activities will contribute to achieving your goals. Lastly, it is important to regularly review the marketing plan to ensure that it remains consistent with the company's strategy and is effective in achieving its objectives.
2 - Doing an e-marketing diagnosis of your company
To develop a relevant B2B digital marketing plan, it is essential to do an internal and external marketing diagnosis of the situation. An in-depth analysis (environment, demand, competitive offer, strengths and weaknesses of your company) will allow you to draw conclusions, identify risks and opportunities and start drawing guidelines. It is necessary to answer questions such as "Where?", "Why?", "Who?" and "Who am I competing with?". The idea is to formalize what your company does, for who, how and why.
To optimize your web marketing artillery, it is essential to conduct an audit of your current system. This involves analyzing past successful marketing actions, as well as current channels that get the best results. It's essential to understand what works and what can be improved by taking a detailed look at the content that drove traffic to your website and measuring the conversion rate. It is also important to identify marketing actions that are not producing satisfactory results and determine whether they should be corrected or abandoned. By exploiting what works and correcting or abandoning what doesn't, you can optimize your web marketing strategy.
3 - Specify your qualitative and quantitative marketing objectives
In order to define your qualitative and quantitative marketing objectives, first ask yourself questions about the objectives you want to achieve in the coming year. Clearly identify your desired outcomes and priorities in order to best serve the growth of your business. It is essential to start from your commercial objectives and specify the numerical results to be achieved through web marketing, for example, by determining the number of sales you want to achieve with these objectives.
It is also necessary to explore non-measurable goals by asking yourself what you want to accomplish. Success will only be achieved if the objectives are quantified, prioritized, realistic and consistent, and if an estimate of the expected results is established.
4 - Identify the optimal marketing strategy
Thanks to the three previous steps, you will be able to identify the problems to be solved and choose the optimal digital marketing strategy. This will depend on your company's specific short and long term goals.
For example, if your company has recently launched a new product, an outbound strategy might be the most appropriate for attracting new customers to the market. If your company is facing strong competition, a defensive marketing strategy might be more relevant for preserving your market share. A market penetration strategy is preferred if your company wants to maximize sales with its existing customers, while a retention strategy may be preferred if your company wants to strengthen its relationship with its current customers.
5 - Develop your action plan according to the e-marketing drivers you've chosen
Once you have identified your e-marketing levers, it is important to translate your strategy into an effective action plan, taking into account all the elements (product, price, communication and distribution), as well as the online media where your customers spend the most time.
You will need to have a rational view of the interaction points between your company and your customers on the web. To do this, it is essential to understand the motivations and needs of your customers based on your existing customer data. Defining your customer personas will also help you better understand their buying journey and adapt your strategy accordingly.
6 - Determine the resources required for your B2B marketing plan
To identify the resources needed to implement your digital marketing plan, you will need to ask yourself three important questions: How much? Who? When?. It is essential to budget, plan and prioritize the actions to be carried out, then assign them to members of your team according to their expertise.
It is up to you to determine the budget needed for the year and to obtain estimates for each project you are considering. You must incorporate a feasibility study into your plan to ensure that all actions are feasible. To compose your budget, it is recommended to start from your primary objective and to take into account the conversion rate, the Customer Lifetime Value (sum of the net earnings generated by your customers) and the customer acquisition cost. Once you've established the budget, you will need to divide it for each performance driver according to priority and importance.
7 - Write your e-marketing plan and distribute it internally
Your final action plan should be clear and accessible to all members of your team so that everyone takes ownership of it participates in it. It should list all actions planned throughout the year, the associated tasks and the role of each person involved. You can classify them by priority, the time needed to complete them, the person in charge, major annual deadlines, etc.
The goal of these specifications is to summarize the various actions planned, especially for:
social network
email campaigns
content strategy
SEO (search engine optimization)
paid SEA (search engine advertising)
online events
marketing campaigns
These actions can be organized by campaign, by month, or by type of action, whichever works best for your team. It is also important to demonstrate the objectives, means and deadlines for each action and to adopt a persuasive approach.
8- Evaluate the effectiveness of your B2B digital marketing plan
Once your B2B digital marketing plan is in place, it is crucial to regularly track, monitor and evaluate the results to determine the effectiveness of your digital strategy. To do this, it is important to define the most relevant KPIs (key performance indicators) for your company, such as
the conversion rate
the email open rate
the click rate
cost per acquisition
the bounce rate
the time spent on the website
Lastly, the evaluation phase should lead to a revision of the B2B digital marketing plan if necessary. It is very important to make changes to your strategy based on your results. Keep in mind that the ultimate goal is to maximize the return on investment of your B2B digital marketing plan.
In short, a well-thought-out plan gives you control over time, risk and cost; a considerable asset in the world of B2B digital marketing. According to a study conducted by Salesforce, 81% of companies consider their marketing plan to be effective for achieving their business goals. However, the most successful companies are those that can be flexible at all times to respond to market changes and customer feedback. Therefore, keep in mind that your plan is only a guide and you will need to adjust it along the way. Some actions may not be feasible when you are confronted with reality, and you must be prepared to adapt your plan to unforeseen events and changes in the environment. The success of your plan will depend on the principles of agility.
Ultimately, the whole point of the marketing plan is to create value for your customers. This is a powerful driver for optimizing results. So why not go ahead and build a B2B digital marketing plan to achieve your growth goals and succeed in your industry?
Need help putting together your B2B digital strategy?