The Best Content Marketing Practices for Generating B2B Leads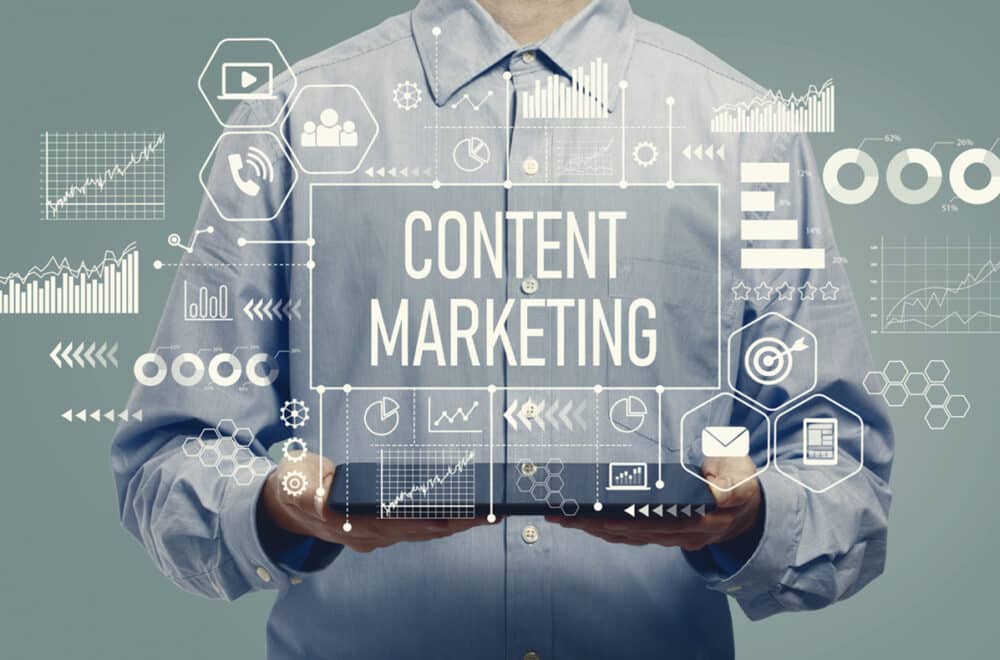 Content marketing represents a tremendous business development opportunity for B2B companies. It should be at the heart of any lead generation strategy. Content marketing is an effective and non-intrusive technique that allows you to reach your target audience directly.
Discover the best methods to gain visibility and optimize your performance. Would you like to find out about the solutions offered by VirtualExpo?
What is B2B lead generation?
In the marketing world, a lead is nothing more than a qualified sales contact. A lead is more advanced in their buying journey than a traditional prospect, insofar as they have already shown interest in the product or service offered by the company. A lead is therefore more likely to be converted into a customer.
Lead generation simply refers to all the techniques used to attract potential customers.
Lead generation is part of a wider marketing process:inbound marketing. After entering the company's perimeter, leads follow different stages of the customer journey, until they make a purchase.
Inbound is one of the most effective marketing methods today. It offers excellent conversion rates. As opposed to outbound marketing, it consists in bringing the customer to the company by creating useful and interesting content: this is the role of content marketing.
This strategy is particularly powerful for turning B2B prospects into loyal customers.
Content for lead generation
The success of a lead generation strategy is therefore based on the production of relevant content. To generate qualified leads, a B2B company must gain the trust of its audience and demonstrate expertise in its industry.
In this sense, the success of content marketing is based on a brand's ability to produce content that provides concrete solutions to its prospects' problems. It's a great way to get your name out there and to captivate them.
In addition to being relevant, effective content must be delivered in the right place at the right time. These are essential conditions for a content marketing strategy to generate traffic to your website.
But how do you enrich your lead generation through content production?
Methods to attract B2B prospects with content
In B2B, it is crucial to apply certain methods to create content that promotes lead generation and converts visitors into customers.

Define your buyer personas
This step greatly conditions the results of your content marketing work. Before you start producing content, you need to ask yourself about your target audience. Who are your future readers? What are their needs and expectations?
To do this, take the time to define your buyer personas by analyzing your current customers. Buyer personas are fictional representations of your buyers. Knowing them well will ensure that you create the right content and maximize your acquisition rates.

Create useful and relevant content
Now that you know your personas, you can start producing different content.
To attract visitors to your web pages, your content must provide value to readers. Avoid superficial content and favor content that deals with B2B topics in depth. Several types of content are available to you to answer your prospects' questions:
blog posts,
the videos,
e-books,
the infographics,
podcasts,
case studies,
webinars.
It's up to you to vary the content and choose the most appropriate formats for your target audience.
To find content ideas, don't hesitate to survey your company's employees. You can also do industry intelligence so as to constantly feed your content marketing schedule.

Share your content at the right time
Providing quality content is not enough to generate leads. To be effective, content marketing must take into account the times when created content is distributed. Your content must arrive at the right time in the buying process of your prospects.
Blog posts are usually effective during the awareness phase. Conversely, case studies should be placed at the end of the conversion tunnel, at the moment of decision making.
Be sure to analyze your visitors' journeys to adjust your lead generation strategy in real time.

Optimize the SEO of your content
All your B2B content must be SEO friendly. This is essential for it to be valued in the search result pages on Google and other search engines. If your content is not optimized for search engines, your lead generation strategy will not bring you the expected results.
To increase traffic to your website through SEO, target relevant keywords based on your prospects' searches. Depending on the competition in your industry, it may be best to opt for long-tail keywords.
Also, to reach the top positions in the SERP (Search Engine Result Page), you will have to show Google that your site is both serious and popular. For this, it's important to take care of your netlinking.
This strategy consists of placing links pointing to your domain on other websites related to your business. Be careful, the sites chosen must themselves be popular so that you can reap the benefits of your work.
How to measure the effectiveness of your content marketing strategy?
Any content marketing strategy for B2B lead generation must be measured and analyzed. Several KPIs can be used to evaluate the return on investment (ROI) of your actions. This data will help you adapt your strategy on a daily basis to improve the overall lead generation process. The number of page views on your website or blog, the time spent on each page by your visitors or the bounce rate are excellent indicators.
But more than anything, the most important KPI is the conversion rate. Remember that your content's primary goal is to bring qualified leads into your conversion funnel. The conversion rate is therefore the data that allows you to measure the real effectiveness of your content.
---
Is your goal to attract more qualified B2B leads to your products or services to grow your business? We are experts in optimizing permanent and natural ranking on search engines while improving your presence on the web.