How to Optimize Your SEO and Generate More B2B Leads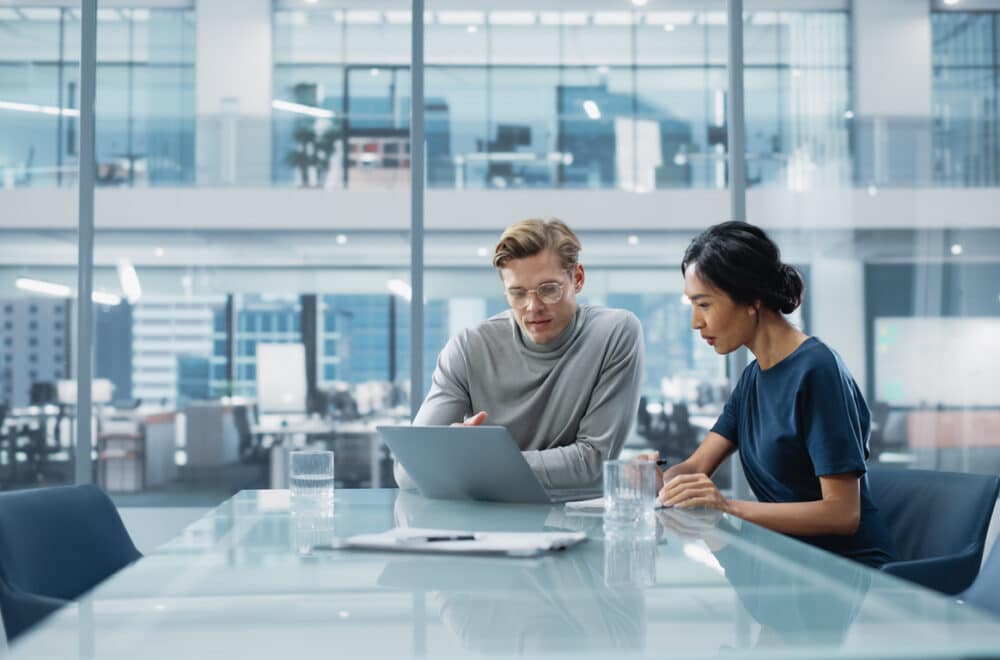 We know that B2B buyers conduct highly targeted searches on major search engines or social networks to find the products and services that best meet their needs.
As a company present on the web (you have a website and/or you offer your products via an e-commerce platform) your main objective will be to be visible to Internet users and to achieve this, you will need your website to be placed regularly on the first page of search results.
Beware, this advantageous position is not the result of chance!
It is by implementing an appropriate strategy to increase your visibility that Google's algorithms will put your site forward which will generate more traffic on your pages.
This strategy is called SEO and is a considerable asset to making yourself visible to your target groups and improving your conversion rate. Search engine optimization is one of the determining factors in lead generation, which is why it is essential not to overlook good SEO practices.
In this article, we will review the steps to follow for effective SEO: from the structure of your site, to the quality of your content without forgetting the development of your e-reputation.
Build a more SEO friendly site
The first action to take to improve your SEO is technical. What means should you implement on your site in terms of ergonomics and navigation to ensure a better user experience?
Among the important criteria to consider, you must take into account the loading time of the pages (this time must be reduced as much as possible by reducing the weight of the resources to be displayed for example), the security of your site (HTTPS protocol) and mobile compatibility (responsive design).
The structure of your site must be studied to allow for fluid and pleasant use on all formats. Google's indexing robots attach great importance to this point: not meeting these requirements will have disastrous consequences for your B2B SEO. A well-structured site is also advantageous in order to limit technical problems. The source code of your site should be written in a logical and relevant way to promote your positioning within search results. Technical assistance may be required in some cases to review a site according to these principles.
Offer your audience rich and valuable content
At the heart of organic SEO, content is the most important part of giving visibility to your site. Especially in B2B, your buyer personas are looking for long and detailed articles, offering real added value in order to decrease the bounce rate. Rich, varied content that answers their most frequent questions on specific subjects is necessary to satisfy your audience.
Do not hesitate to create a professional blog attached to your site to publish longer content and position yourself as an expert on a given subject.
In addition, you will need to put in place relevant and organized content to move up in the search engine rankings. Several elements play a significant role in this context, including the site's structure, the keywords used (especially in titles and meta-descriptions), the length of URLs or HTML tags. Fresh, original and unique content is an undeniable advantage in making you visible and attracting the attention of your prospects. Companies that publish quality content on a regular basis have the best chance of being ranked higher and ahead of their competitors.
Challenge your links, internal linking and backlinks
Many criteria are used to define the search results given by Google to the various queries of Internet users. While keywords are very important, the links appearing on your site or leading to it are just as important. Optimizing your links will direct more qualified leads to your site and significantly increase your conversion rate.
Authority is used to increase your SEO by improving your online reputation. To do so, you will have to analyze your incoming links in terms of volume, quality, anchor and origin, but also try to make your site evolve, while taking into account the distribution of your various content on social networks.
Carefully thought out internal linkage, especially on the homepage, allows visitors to stay longer on your site by helping them find the content they need. For backlinks, you should focus on quality rather than quantity. Links from authority sites will effectively guide target groups to your webpages.
Do not neglect your e-reputation
Although widespread, the concept of e-reputation is not always fully appreciated by companies. However, it is one of the elements to be aware of when trying to improve your organic SEO. This expression refers to the image that a company gives off online, through the various publications that concern it. Nearly three quarters of customers check Google before buying a product from a company, so this aspect is crucial in terms of visibility.
E-reputation is based on positive customer reviews, a reactive after-sales service to meet their needs, close communication with your prospects and using influencers to strengthen your brand image. You will also need to be able to develop optimized content for specific B2B queries to stay on top of your target groups' concerns and anticipate their needs. This last part is for transactional searches, when a user has decided to buy and wants to find the right company to do so.
By following these tips, you will be able to improve your SEO, increase your visibility and get measurable benefits for your conversion rate. However, don't forget that effective SEO is continuous work which must take into account the evolution of search engine algorithms as well as the expectations of your target groups. This mission should not be underestimated, because today good SEO is a must in order for any website to generate qualified leads and increase online sales. You can choose to have several employees working on your SEO or entrust it to external service providers.
---
You want to optimize your organic SEO as much as possible to attract more qualified B2B leads to your products or services?
Our SEO expertise will help you improve your permanent and natural ranking on search engines while increasing your reputation on the web.