SEO: an effective way to attract qualified leads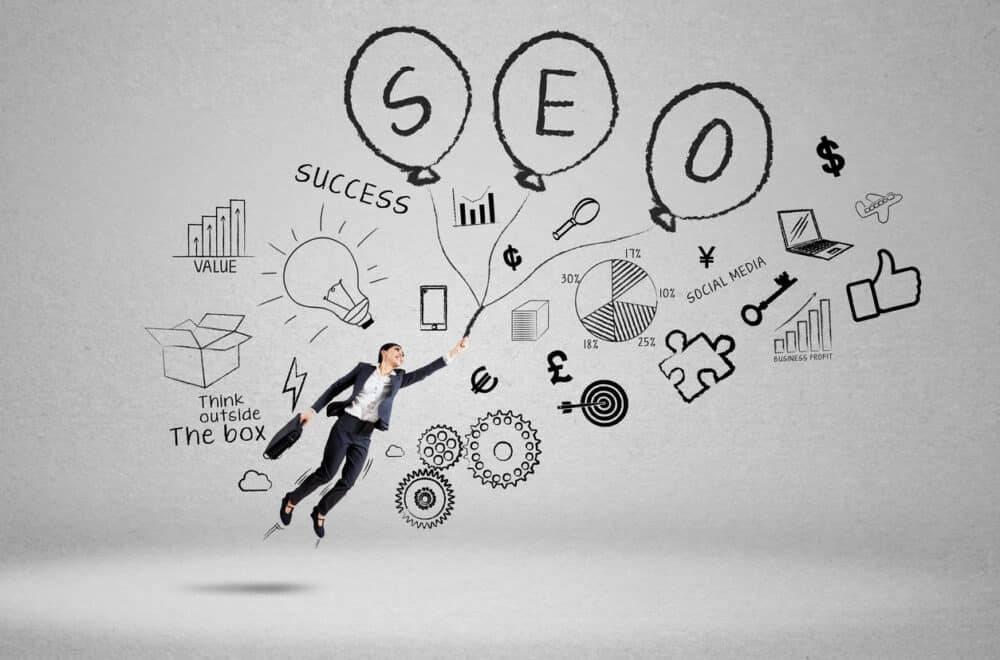 Generating new leads can be done in many ways. The most common ones are digital and direct marketing. Aside from paid advertising, SEO is the most effective method to date for qualifying a web user into a lead and then converting them into a customer.
In the B2B sector, online visibility plays a significant role in conversion rate. It is therefore imperative to rely on an efficient organic search engine optimization to favor your chances of acquiring new customers. The generation of leads is done through several axes of development in order to respond appropriately to the particularities of the functioning of search engines. But first, let's talk about SEO...
What is SEO?
SEO (Search Engine Optimization) refers to the process of making the pages of your website appear among the first results on search engines.
This set of strategies requires long, meticulous and specific work to bring constant improvements to your site on several levels. The choice of keywords, inbound and outbound links, the architecture of your site and its ergonomics are all elements that contribute to your SEO.
SEO can be used in addition to SEA (Search Engine Advertising) to greatly increase your online visibility. Wit is important to differentiate between B2B (Business to Business) SEO which targets companies and B2C (Business to Consumer) which targets consumers. In the first case, the buying process is much more complex since it involves input from different participants before finalizing a sale. For this reason, improving SEO is more complex in B2B: it requires greater knowledge of your target groups (buyer personas) and calls for different types of content relevant to all stages of the buying journey.
How does SEO help you generate more qualified leads?
For companies, this work is part of a virtuous circle that will ultimately allow them to generate qualified leads much more efficiently.
By improving your SEO through targeted actions, a company will become more visible: it will be listed higher in the results provided by search engines such as Google and Bing according to the queries submitted by Internet users. This visibility will translate into traffic growth, attracting visitors that can be transformed into leads. Having better SEO offers many advantages, allowing the website of a company to be found much more easily by the group it is targeting.
The optimization must be carried out in this perspective, especially by developing SEO authority. This approach consists in increasing your online reputation by paying particular attention to external links (leading to your site, from credible third-party sites attracting a large audience), online customer reviews and presence on social networks. This process allows you to attract Internet users belonging to your target groups, who will be more likely to become prospects then customers.
What strategy will attract more B2B leads?
For effective lead generation, several important criteria must be taken into account. The first step is to define your B2B personas as precisely as possible. To reach them, you'll need to set up content that meets their needs, making it easier to find via appropriate keywords. High value-added content, in various forms and focusing on long format, is at the heart of this strategy. You will also have to rework your backlinks to strengthen your credibility. Finally, an optimized user experience is another essential point to be put forward to search engines.
This process is long and complex, accompanied by essential follow-up work. There are many tools to help with this, including SemRush and Keywords Everywhere. SemRush is a very comprehensive tool that allows you to evaluate the position of your website according to a given keyword. This analysis also concerns your traffic, keywords and links. Another essential tool that can be used is Keywords Everywhere. This extension is used to perform advanced analysis on related keywords, monthly search volume or cost per click. It will help you target the right keywords to reach your personas.
What metrics and KPIs should you use to measure actions?
To ensure the effectiveness of your strategies, tools like Google Analytics are available. You can use this to determine how to gain visibility by looking at several metrics and KPIs.
Among the benchmarks, the number of unique page views is the most obvious one to consider. This will let you know if there has been an increase or decrease in your traffic. The average time a visitor spends on a page is another very relevant piece of information to determine if content is rich and informative enough to interest your personas.The bounce rate, corresponding to the percentage of visitors who visited only one page on your website, should also be closely monitored. A stagnant number of page views, a decreasing average time spent on a page and a high bounce rate are all elements that alert you to the need to improve your content as well as your user experience.
KPIs will help you to push your analysis further. Organic traffic, or visits generated solely by Google's unpaid results, is very indicative. You can adapt for each landing page to identify your best performing content. The organic conversion rate is a powerful indicator of the effectiveness of your pages in terms of actual sales. Don't neglect the click-through rate (CTR) either, as it is an important indicator of your site's attractiveness.
For all companies operating in the B2B sector, it is unthinkable not to strive for better SEO. Today this should be part of your digital marketing strategy. With complete and efficient tools, the results obtained are immediately measurable. This way, you can target the most important points and continuously improve your actions. By taking into account the different elements presented we've gone over, you can increase your visibility and generate more leads.
---
Do you want to work on all aspects of your SEO to attract more qualified B2B leads to your products or services?
Our SEO expertise will help you improve your permanent and organic search engine rankings while increasing your online reputation.
This is an automatic translation. (See the original in English)